Brandi Glanville Loves to Party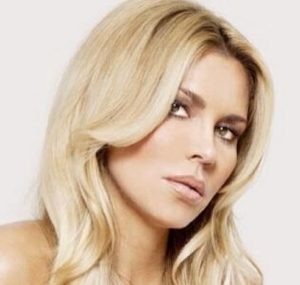 In a very strange situation, Brandi Glanville almost lets a man lick her face. There is getting up close and personal with your fans and then there is taking it a bit too far.
Wet Paint
shared the news about this strange situation.
Brandi was at a book signing and then went on to a party after. She started sharing pictures and one of them has two men standing by her as one is about to lick the side of her face. It is unknown if she let him go through with it, but she was out and having a good time as usual.
She tweeted saying, "Agenda for tonight with @peteraderosa @PeterMarkSalon a cute boy make out session! Much needed! Hanging with my bff @JenniferGimenez. Party is @PeterMarkSalon tonight!!! Thats where Im going to get my hairs did and see [all] of the pretty people!"
Brandi Glanville of "The Real Housewives of Beverly Hills" isn't afraid to have a good time. The thing is that her other castmates sometimes think she takes it a bit too far. Do you think Brandi should cut down on her partying ways? Sound off in the comments. Also if you love "Real Housewives" check out my fan page on Facebook!