Get to know Whitney Bischoff of 'The Bachelor' 2015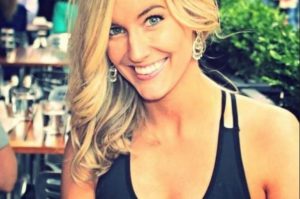 It is time for "The Bachelor" 2015 to start airing and Chris Soules will try to find love. One obvious front runner on this season is Whitney Bischoff. Fans will fall in love with her and want to know more about her the second the show starts airing.
Inquistr shared that she is 29 years old. Whitney lives in Chicago but is from Kentucky. This could mean that she will fit in good on the farm in Iowa where Chris will want to live with whoever he picks. She was recently working at Fertility Centers of Illinois.
One interesting thing about Whitney Bischoff is that she is already friends with Jaclyn Swartz. Fans know her from the show. You have to wonder if this is how she ended up on "The Bachelor" or if it is just a coincidence that they are friends. There are pictures of the two out together.
Reality Steve also shared that her parents have both passed away. Whitney's grandma is the important family in her life and that is who Chris will meet if he meets her family. Steve later shared saying that her mom has passed away but that her dad is still alive. They just don't have any contact with each other. This story will come out on the show of course.
Don't miss "The Bachelor" 2015 when it airs on Monday nights on ABC. I can't wait to see if Chris Soules finds love. You can check out my Facebook group for fans of the show for live chats each week! Also check out the clip below of one of Whitney's dates with Chris.