Gretchen Rossi Says 'Malibu Country' Did Want Her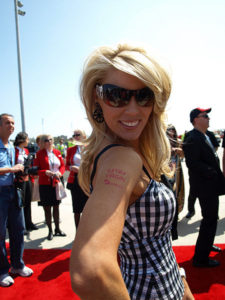 Gretchen Rossi of "The Real Housewives of Orange County" decided to speak out and say that "Malibu Country" wanted her on the show regardless of rumors saying otherwise. Heather Dubrow said that it is not true at all.
In the show last year, Heather was really excited to share that she was offered a part on the show. Fans already saw her film a small part for "Hot in Cleveland." Gretchen spoke up saying she was offered a role as well, but Heather says she asked and this is not the truth.
Gretchen is mad and went to Radar Online about it. She says that her rep called her and asked her about doing the show. They were very interested in her and wanted her to play herself on the show. It just didn't work out for her because it was a very short time table and she couldn't be there.
Gretchen thinks that Heather might have just been confused, but wishes the two of them could have talked it all out. She is really upset that Heather made her look bad. Do you think that she was really offered a role on the show? Even though Gretchen is gone from "RHOC" you know this will still come up from time to time.