'My Big Fat Fabulous Life' News: Is Whitney Dating Buddy?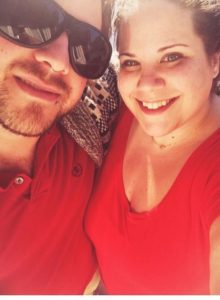 Viewers are falling in love with the show "My Big Fat Fabulous Life" on TLC. I do have to admit that I love this show as well and I can't wait to see Whitney Way Thore find love. Personally I love her with her friend Buddy and hope they end up together.
If you check out Whitney on Instagram, they are either dating or still just really close friends. Regardless they are spending time together. Just three days ago she shared a great picture of the two together on Instagram and said that they were headed for a day at the spa.
She has also shared a picture of him from the show. During a recent episode, he flipped off some people who were calling her bad names. Whitney says that the way he acted was what true friendship looks like and she called him Boo Bear.
If Buddy and Whitney of "My Big Fat Fabulous Life" are dating, she has been able to keep it a secret. Hopefully these two are doing great if they are together or not. Don't miss new episodes on TLC on Tuesday nights.