Best Stocking Stuffers and Holiday Style Tips For the Teen Boys In Your Life
Every year at Christmas it is hard to pick out gifts for some people in your life. Teenagers can be one of the hardest to shop for, but I have a great fix for you! Old Spice is a perfect stocking stuffer for the teenage boys in your life. You can put a few grooming products in their stocking, along with candy and a few other things and make a great stocking at an affordable price.
When I think of Old Spice, I think of the smell of my husband's deodorant and the smell of his hair. I have always loved their products because the smell is something that I love, but of course, they work great as well. Any teenage boy is going to love getting products like this for Christmas.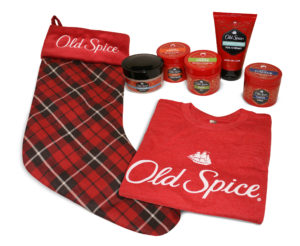 You will want to pick things that your teenage boys love for their stocking. Video games, grooming supplies, funny socks and more can make for a stocking they will be happy to get. One thing that teenage boys are very focused on is impressing the girls. They need the right styling products to do this, and if you pick out a large selection, then they can decide which one is best for their hairstyle. They are going to pick a different product depending on how they are dressed that day or where they are going.
As I started looking, I was shocked how many different things are out there for guys hair! Of course, they need a good comb and brush both for whatever way they want to style their hair that day. Certain days your teenage boy will need paste and putty to make sure he has his grunge style just perfect. The perfect shampoo and conditioner that smell great are a must. Forming Creme will give him a more natural look for those other days, which is a great holiday style tip. Sometimes it can be overwhelming to decide which product to use and when. Boys hair can be more work than you realize! Here are a few products that would be a perfect fit!
Pomade – For hair that's reworkable over and over.
Paste – For a textured finish and that natural, bed-head look.
Putty – For a sturdy yet shapeable hold.
Fiber Wax – For a flexible hold with shine.
Forming Creme – For a more natural hold.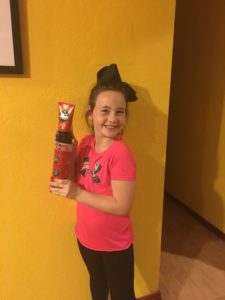 If you need a few more ideas for stockings, don't forget that all boys are going to love a gift card. You can get them one such as Amazon or iTunes where they can pick up what they want for themselves this year. This is a great way to add something worth a bit of money in their stocking that won't take up much space. Even older boys love legos or models that they can put together if it has to do with something they like to collect.
What do you plan to put in your teenage boy's stockings this year? Sound off in the comments section and let me know!
This post was made possible by iConnect and OldSpice. I was compensated for my participation in this campaign, but all opinions are 100% mine.