Zentangle Fun at Creative Arts in Enid, Oklahoma
Tonight I got the chance to check out an art class at Creative Arts in Enid, Oklahoma and I couldn't have had more fun! I love it at Creative Arts, but this is the first adult class I have had a chance to do there. It was all about Zentangle, which is a bit like doodling, but different and looks way better!
Honestly, I don't know very much about art. I went into the Zentangle class thinking it would be fun, but that mine might not turn out very good. Lisa, the instructor, was amazing and helped teach me that anyone can do Zentangle and it is all about just doing it the way that works for you!
We started out the class by getting the chance to just use some scratch paper and learn a few different ways to draw that would work for Zentangle. Lisa showed us how to do them and even helped us out in explaining it in an easy way.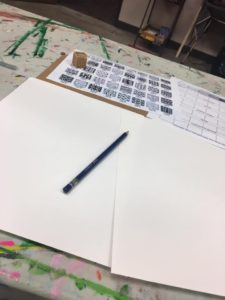 Once we learned how to do a few basic things for Zentangle, we started drawing our Christmas tree project. Lisa showed us the basics, but we were able to change things up if we wanted to. I had so much fun and I can't wait to go to more of their classes!
If you haven't been to Creative Arts Enid, check it out! You can see all of the fun adult classes on their website. They also offer classes for children, open pottery times and even birthday parties!
Disclaimer: I went to the class in exchange for a review, but the opinions here are my own.